WELCOME TO COLUMBIA WINDOWS AND DOORS
WINDOW REPLACEMENT COLUMBIA, SC & DOOR INSTALLATION SERVICE
Quality Doors and Windows
LIMITED TIME OFFER: $349 PER WINDOW, ANY SIZE!
Our Comprehensive Columbia Window Replacement & Door Installation Services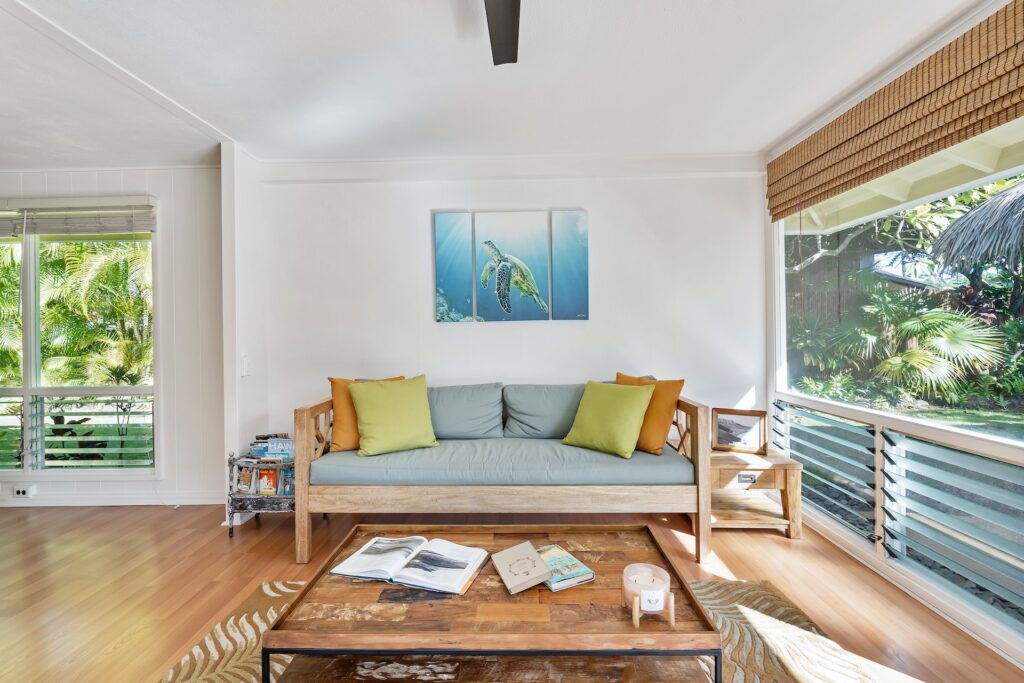 Columbia Windows and Doors Replacement
If you're looking to upgrade your home's beauty and energy efficiency, then door and window replacement is an excellent home improvement project to consider. Columbia, South Carolina homeowners can trust Columbia Windows and Doors to deliver top-quality replacement windows and doors that are fully customized to meet the unique needs of your home. 
Columbia Windows & Doors ensures that homeowners will be paired with experienced, knowledgeable window consultants and installers that are dedicated to make your project easy and successful. From the first call until the last window is installed, we have your back.
With our quality window and door products and passionate team, we assure you that your home will be in good hands.
Why Choose Columbia Windows and Doors?
Our Customers Are Our Top Priority
At Columbia Windows and Doors, customer care is our top priority. Our dedicated team of customer service representatives is available to answer any questions you may have before, during, or after your project.
We offer quality products and services at a reasonable price and are highly recommended by homeowners in the Columbia area. Our customer care is second to none, and we're always happy to assist you with any last-minute questions or requests.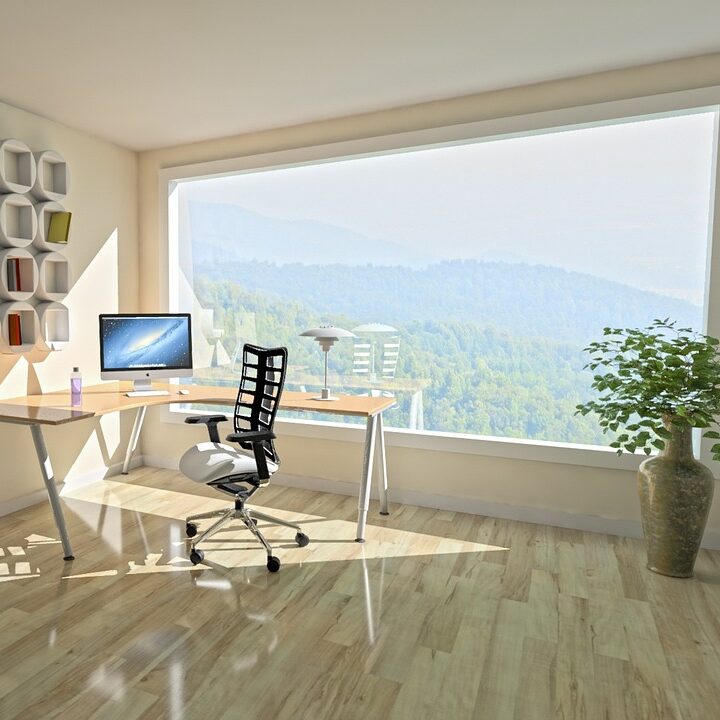 Your Comprehensive Guide to Window Replacement Types in Columbia, SC
Double-Hung Replacement Windows
Double hung windows are the most common type of windows in Columbia homes. Many Columbia window replacement companies recommend double-hung windows because both the top and bottom parts move. The design makes it easy to clean and lets the air flow freely, making them a great choice for a residential window replacement Columbia project.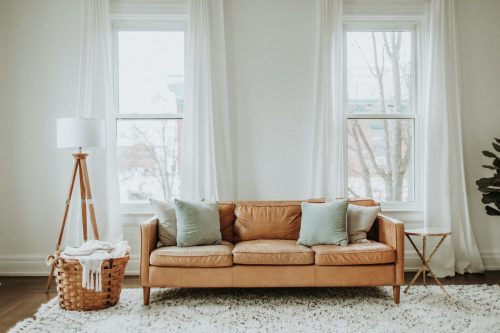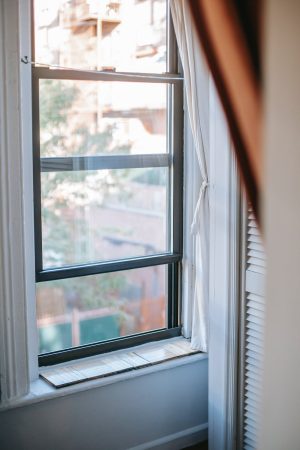 Single-Hung Replacement Windows
Single-hung windows look a lot like double-hung. But only the bottom part moves. Single-hung replacement windows are less expensive and a good pick for affordable window replacements in Columbia, SC. Our single-hung replacement windows are a simple yet effective option if you're considering residential window installation in Columbia.
Casement Replacement Windows
Casement windows swing out like a door. They open and close with a crank handle. Casement replacement windows are easy to use, making them a popular choice for a Columbia window installation project. Our casement windows are also great for spots where it's tough to reach, like over the kitchen sink.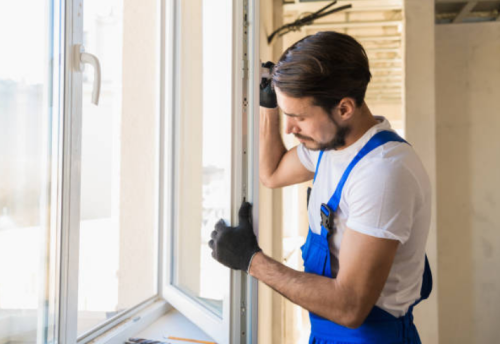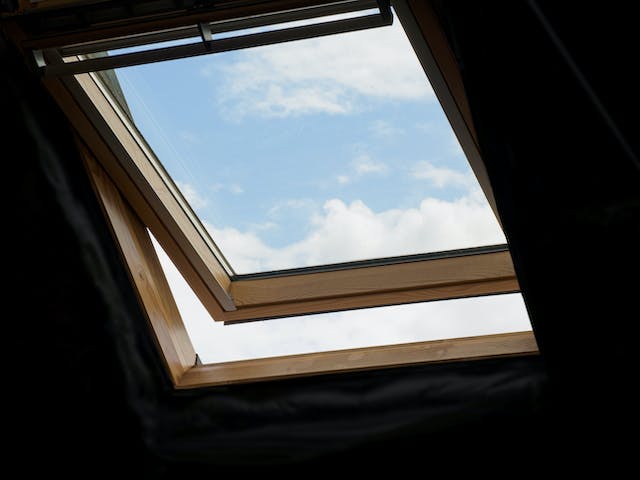 Awning
Replacement Windows
Awning windows are like casement windows but hinge at the top. This design means you can open them even when it's raining without water getting inside. If you're in Columbia, where rain can be frequent, considering this type of Columbia window replacement can be a smart choice.
Sliding Replacement
Windows
Sliding windows open sideways. They're super easy to use and don't take up space when they open. Our chain of Columbia window replacement companies recommend them, especially for rooms with short walls. Slider windows are commonly chosen for both residential and commercial window installation in Columbia.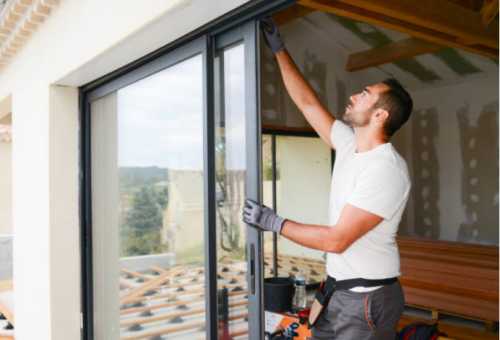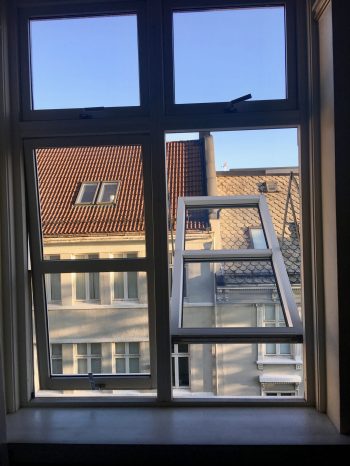 Tilt and Turn Replacement Windows
These replacement windows are the all-in-one packages. These windows can tilt in for a slight breeze or open fully like a casement window. If you're looking for versatile window replacement Columbia services, consider these, as our network of window installation companies in Columbia offers this window replacement option.
Bay & Bow Replacement Windows
Bay or bow windows jut out from your home, adding a bit of extra room and lots of style. They can make any room feel bigger and more welcoming. Though not the cheapest, they are often seen as the best window replacement in Columbia for adding home value.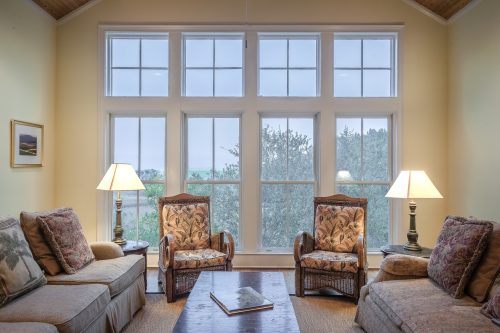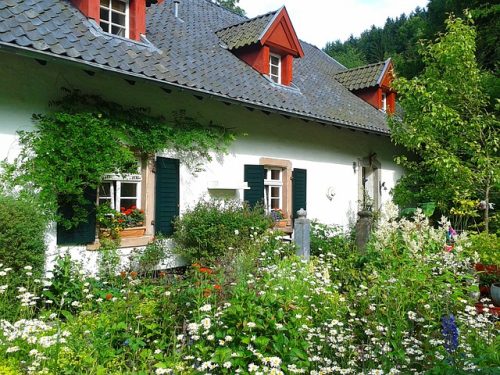 Garden Windows Installation: For the Green Thumb
Garden windows also stick out from your home, but they are smaller than bay or bow windows. Our garden windows have shelves for plants and usually have an opening to let in fresh air. If you're interested in this type, our chain of window installation companies in Columbia can help.
Skylight Windows Replacement
Skylights are windows on your roof. They let in a lot of natural light and can make a room feel much larger. Our chain of Columbia window replacement companies includes skylight window installation services. But keep in mind that these can be costly to install. They are a unique choice for a Columbia residential window installation or window replacement.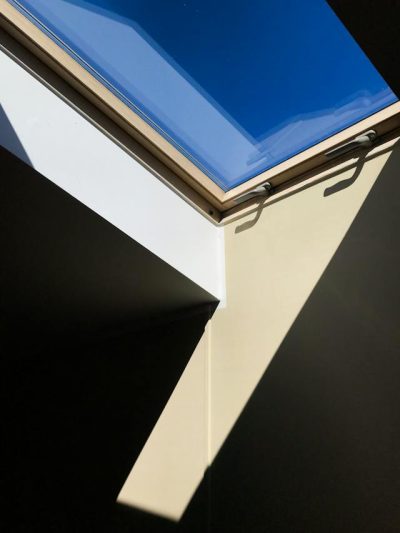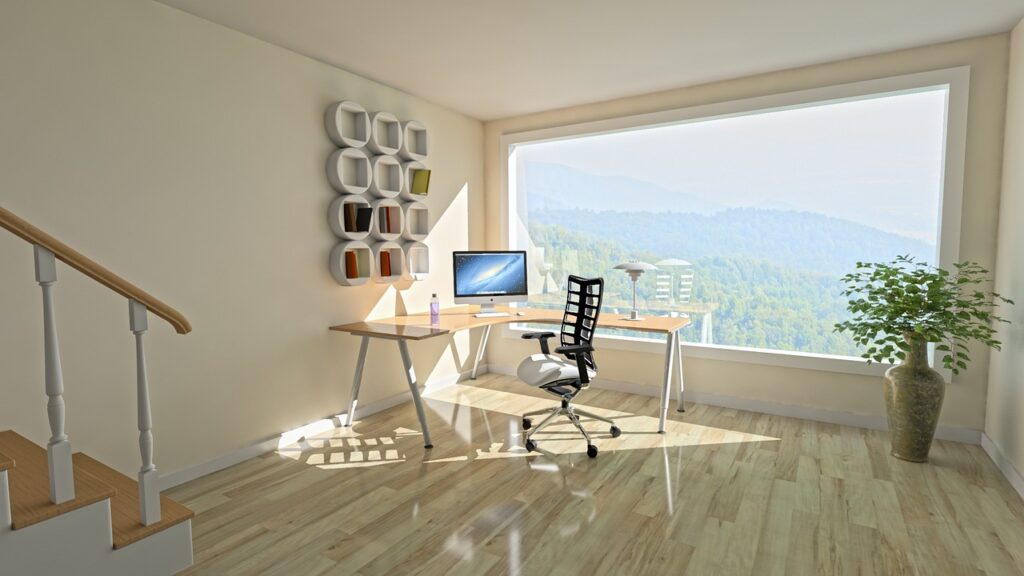 Picture Windows Replacement
The picture windows don't open, but they give you an unbeatable view. Picture windows are usually large and let in lots of outdoor lighting. If you have a view worth framing, consult our Columbia window replacement company about installing picture windows.
Transom Windows
Installation
Transom windows are small windows that go above doors or other windows. They're more about looks than function but can add a special touch to your home. Our Columbia window replacement company offers transom window installation as part of our services.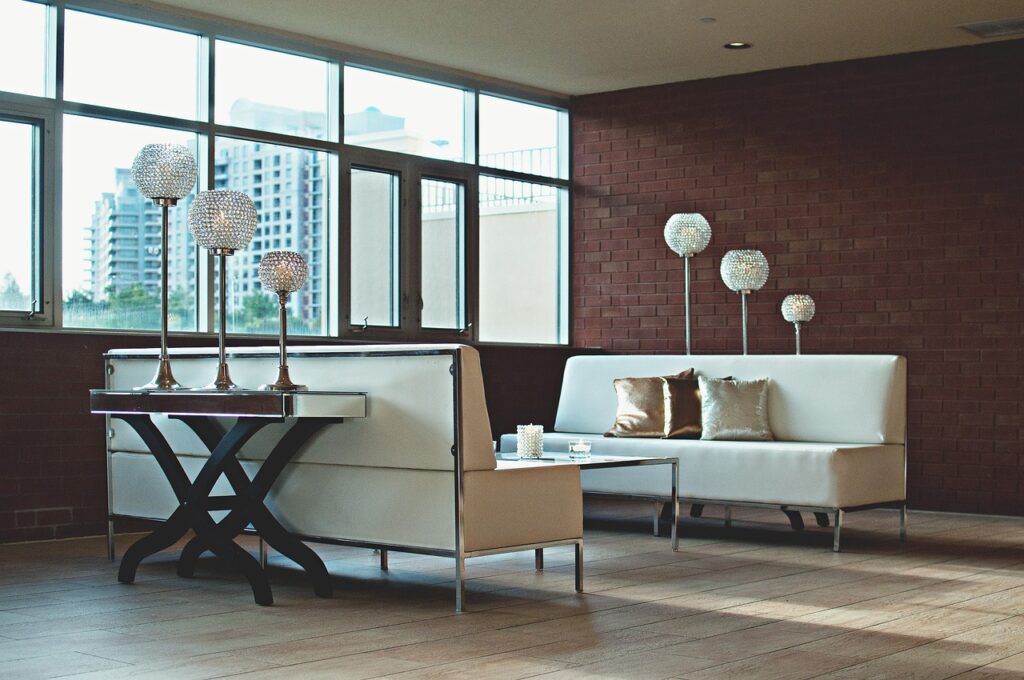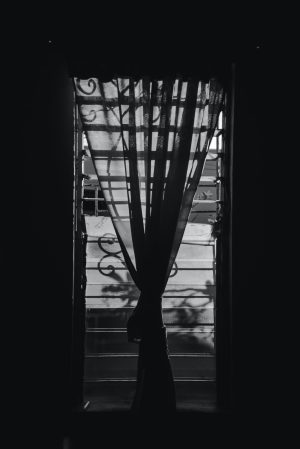 Jalousie Windows Installation: The Classic Look
Jalousie windows are made up of glass slats that open like blinds. They are used in porches and are best for warm climates. While less common in Columbia, they offer a retro charm and are available through specialized Columbia window replacement companies.
Egress Windows
Installation
The egress windows are commonly found in basements and are big enough to climb through in case of an emergency. If you have a basement, local Columbia window replacement regulations may require you to have one. Safety is paramount, and this window type is a crucial choice for a residential window installation project in Columbia.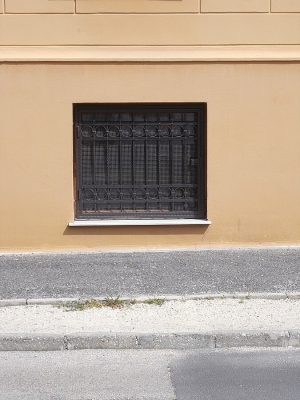 Your Window Replacement Project in Columbia, SC: Styles That Transform Your Home
Selecting the right style for your Columbia window replacement project is a must for how well your windows function, not just how they look. Below are some popular replacement window styles we offer:
Traditional Style Replacement Windows
Traditional windows are an eternal classic, featuring wooden frames. These replacement windows are an excellent fit for older homes in South Carolina, offering both aesthetic appeal and heat transfer efficiency. For traditional-style windows, our window replacement Columbia team is the one you can rely on for impeccable results. We are experts in delivering that timeless look you desire for your home.
Modern Style Replacement Windows
Modern windows installation with clean lines offers a sleek look for the minimalist at heart, often employing aluminum frames. Commonly found in newer constructions around Columbia, SC, the modern style replacement windows contribute to both form and function. If you're drawn to modern-style windows, our window replacement Columbia service is second to none. We specialize in installing sleek and stylish windows that elevate your living space.
Contemporary Style Replacement Windows
A seamless blend of modern and traditional, contemporary replacement windows are versatile enough to fit any home design. Whether it's unique shapes or custom-built options, we've got you covered. Choosing contemporary style windows? Our window replacement Columbia unit has the skill and experience to meet your modern design requirements. Trust us to offer you a balance of style and function.
Colonial Style Replacement Windows
Colonial replacement windows offer a timeless appeal with their smaller panes and classic design. Perfect for homes in Columbia, SC, that have a historic or cottage aesthetic. When it comes to colonial-style windows, look no further than our window replacement Columbia service. We bring years of experience to the table, ensuring your windows add that classic, historical touch to your home.
Victorian Style Replacement Windows
Rich in detail, Victorian replacement windows come with intricate designs or even stained glass, offering a sense of grandeur and sophistication to your South Carolina residence and establishment. If Victorian-style windows are what you're after, you're in good hands with our window replacement Columbia team. We understand the intricate details and designs that make these windows truly special.
Understanding Energy Efficiency Options in Window Replacement in South Carolina
What Does Energy Efficiency Mean in the Context of Window Replacement?
Energy efficiency is one of the most important factors to consider when replacing windows in Columbia, South Carolina. Not only does it help you save on energy bills, but it also makes your home more comfortable and eco-friendly. It's about how well your windows keep heat inside during winter and outside during summer, thus reducing your need for heating or cooling.
Types of Energy-Efficient Replacement Windows Available Low-E Glass Replacement Windows
Low-E Glass Replacement Windows
Low-E glass, or low-emissivity glass, has a special coating that reflects heat. It means that during summer, the heat stays outside, and during winter, the heat stays inside. Columbia window replacement companies recommend this type for homes that want to save energy.
Argon Gas-Filled Replacement Windows
Some of the best window replacements in Columbia options involve double-pane or triple-pane windows filled with argon gas. This type of window for installation has a layer of gas between the panes that acts as an insulator. Argon gas is denser than air, making it better at keeping heat in or out.
Krypton Gas-Filled Replacement Windows
Krypton is another gas that is used in replacement windows instead of argon and is even denser. The replacement windows filled with krypton gas are among the most energy-efficient but can be more costly.
Triple-Pane Replacement Windows
If you're looking for top-notch energy efficiency, triple-pane replacement windows are the way to go. As the name suggests, these replacement windows have three glass panes, providing even more insulation than double-pane windows. Columbia window replacement companies often recommend them for homes in very cold or hot climates.
Double-Pane Replacement Windows
Double-pane windows offer two layers of glass with a space in between, which can be filled with argon or krypton gas. These replacement windows provide good insulation and are generally more affordable than triple-pane windows.
Energy Star Certified Replacement Windows
Look for Columbia replacement windows that have the ENERGY STAR label. The window meets the guidelines set by the U.S. Environmental Protection Agency for energy efficiency. The certification is a badge of quality among different Columbia window replacement services.
Solar Heat Gain Coefficient (SHGC)
The SHGC is a number that tells you how well the window blocks heat from the sun. Lower SHGC means less heat comes in, which is especially useful in hot climates.
U-factor tells you about the rate at which a window conducts non-solar heat flow. A lower U-Factor means better thermal insulation. Columbia window replacement services guide customers based on this value.
What's Behind Our Trust Badges: What Our Certifications Mean for You
Door and Window Replacement FAQs
Customer Reviews on Our Windows Replacement & Door Installation Services
"We recently had our home windows replaced by Columbia Windows and Doors, and the experience was outstanding. The team was professional and courteous, and they completed the job ahead of schedule. Our new energy-efficient windows have not only enhanced the look of our home but also significantly reduced our energy bills."
John and Mary Anderson – Columbia, SC
"I am so impressed with the quality of the entry doors from Columbia Windows and Doors. The installation process was seamless, and the end result was just beautiful. The door has completely transformed the entrance to my home, and I've received numerous compliments from neighbors."
Emma Johnson – Lexington, SC
"I chose Columbia Windows and Doors for my patio door replacement, and it was the best decision. The team offered excellent advice on style options and was incredibly respectful of my property during installation. The new door has enhanced both the functionality and aesthetics of my patio space."
Rachel Smith – Chapin, SC
"I needed custom-sized windows for a unique space in my home, and Columbia Windows and Doors delivered exactly what I needed. Their team was knowledgeable, friendly, and dedicated to ensuring I was satisfied with the final product. Highly recommend for their personalized service and quality workmanship."
David Lee – Northeast Columbia
Areas We Serve in Columbia, SC & the Surrounding Neighborhoods​
Our services in window replacement and door installation extend throughout Columbia, SC, and its diverse neighborhoods. Understanding each area's unique characteristics and needs is crucial to providing tailored solutions for your window and door requirements.
Here's an overview of the areas we proudly serve:
Northeast Columbia
Elgin, SC
Forest Acres, SC
Blythewood, SC
West Columbia, SC
Chapin, SC
Irmo, SC
Lexington, SC
Do You Need New Windows or Doors?
At Columbia Windows and Doors, we provide FREE IN-HOME CONSULTATIONS to help you choose the right products and services for your home improvement project. Our design consultants will work closely with you to ensure your vision is executed correctly, and that you're satisfied with the final result. 
We provide design consultation, installation, repair, and pricing services to help you get the perfect fit for your home.