Double Hung Windows in Columbia, SC
LIMITED TIME OFFER: $349 PER WINDOW, ANY SIZE!
Why Choose Double Hung Windows?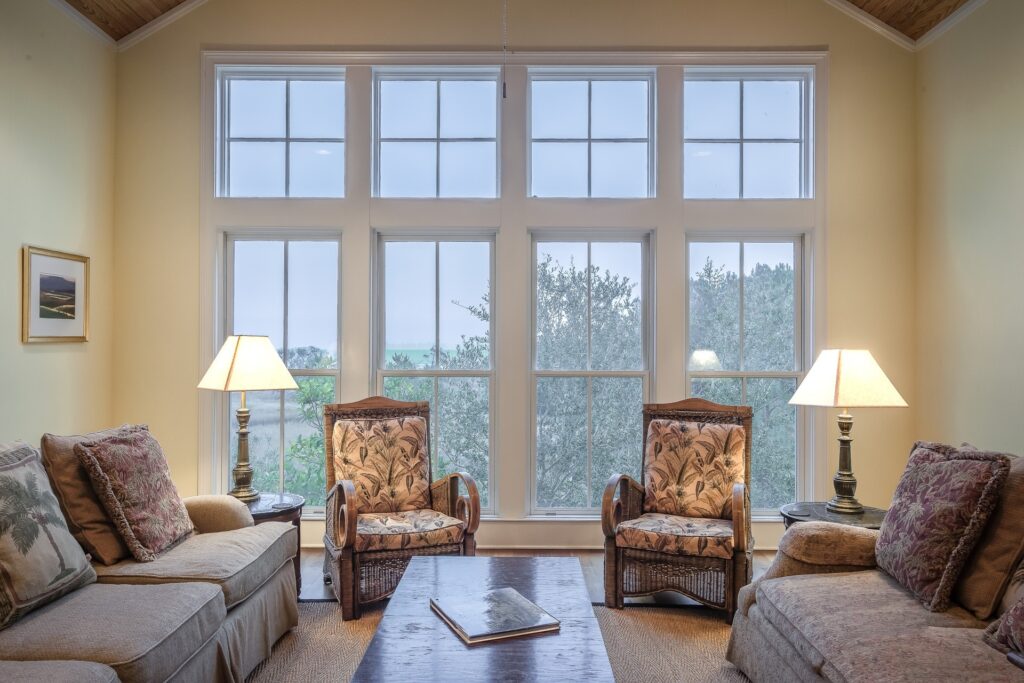 Finding the right windows for your home can be a daunting task. With so many options to choose from, it's hard to know where to start. That's where we come in. Our team has been installing high-quality windows in Columbia for over a decade. We know that the perfect window can completely transform the look and feel of a room.
When it comes to double hung windows, we believe that our selection provides the ideal balance of aesthetics, performance, and value. These windows feature a timeless look with clean lines and a sleek profile. The sash lifts up and down smoothly, allowing you to control ventilation and access outdoors. The insulated glass keeps outdoor noises muted while retaining interior comfort. These windows come in a range of sizes to fit any opening.
Our double hung windows aren't just beautiful – they're also durable and low-maintenance. The vinyl frame eliminates the need for periodic repainting. The tilt-in feature enables easy cleaning from inside your home. These windows are designed to provide lasting protection against drafts, leaks, and exterior noise.
Finding windows for your Columbia home doesn't have to be difficult. Our team is here to make the process straightforward. We'll help you select the ideal windows for each room, provide professional installation, and stand behind our products with a warranty you can rely on. 
The Timeless Appeal of Double Hung Windows: Double Hung Windows Options
Double hung windows remain one of the most popular styles for Columbia homes. This classic design features an upper and lower sash that both slide up and down vertically in the frame. The ability to operate both sashes makes it easy to control ventilation and airflow. Many homeowners love being able to open the top sash to let in light and fresh air while keeping the bottom sash closed.
In addition to their flexibility, double hung windows offer an appealing traditional look. The symmetrical sashes and classic grille patterns complement colonial, farmhouse, and other traditional home styles beautifully.
When shopping for double hung windows, you'll find many material and design options to match your home:
Finding Your Dream Windows in Columbia, SC
Are you looking to replace or upgrade the windows in your Columbia, South Carolina home? Casement windows are an excellent option to consider. Here's what you need to know about finding the right casement windows for your needs in Columbia.
How to Choose the Best Windows for You
With so many outstanding window brands available in Columbia, how do you decide what's right for your home? Here are a few tips:
Get the Perfect Double Hung Windows with Columbia Windows and Doors
Contact our team at Columbia Windows and Doors to explore double hung windows for your home. We proudly offer professional installation and service for any product we sell. Investing in the right windows pays dividends every time you admire your home's enhanced beauty and comfort.