Casement Windows in Columbia SC
LIMITED TIME OFFER: $349 PER WINDOW, ANY SIZE!
Why Choose Casement Windows?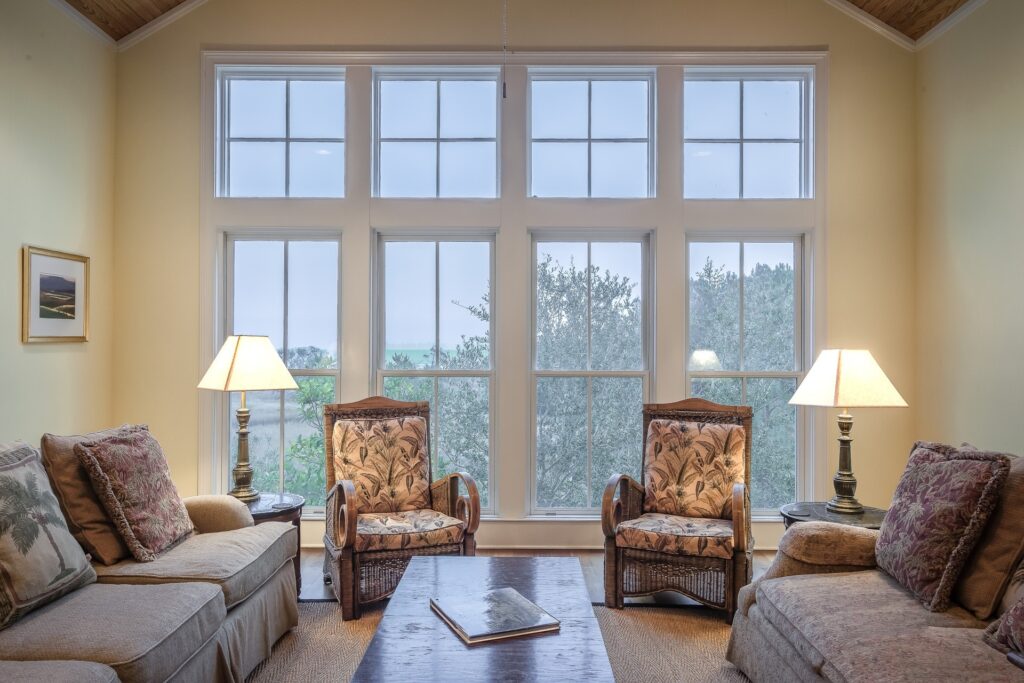 Looking for stylish, energy-efficient windows to brighten up your Columbia, SC home? Our team recommends casement windows, which open outward like doors to let in fresh air and natural light. With sleek lines and a modern look, these windows can add curb appeal while keeping your utility bills low.
The slimframe design maximizes the view while minimizing exterior glare. Strategic placement in kitchens and dining rooms provides gentle breezes during meal prep and dining. Casement windows also allow for optimal ventilation in stuffy home office spaces. For bedrooms, the crisp airflow creates a relaxing oasis.
Available in custom sizes, these windows can accommodate openings from tiny to huge. Our innovative construction ensures smooth and quiet operation for decades of beauty and performance. With minimal maintenance required, you'll enjoy the classic style and natural light without hassle.
To preserve the pristine views, gentle cleaning with mild detergent and water is recommended. An occasional application of high-quality wax will maintain the lustrous finish. Avoid abrasive chemicals or materials that could scratch or cloud the glass and finish. With simple care, these windows will maintain their elegant appearance for years to come.
Finding the Right Casement Windows in Columbia, SC with Columbia Windows and Doors
Are you looking to replace or upgrade the windows in your Columbia, South Carolina home? Casement windows are an excellent option to consider. Here's what you need to know about finding the right casement windows for your needs in Columbia.
Enhance Your Home with Stunning Hardware Finishes for Casement Windows
When selecting new casement windows for your Columbia, SC home, one of the most exciting decisions is choosing the hardware finish. The hinges, locks, and handles in finishes like chrome, brass, nickel, and more add style and visual interest to these outward-opening windows. At Columbia Windows and Doors, we offer a wide range of hardware finishes so you can match your décor perfectly.
Get the Perfect Casement Windows with Columbia Windows and Doors
With the right materials, design, and quality, casement windows bring beauty, ventilation, and energy efficiency to your Columbia home. At Columbia Windows and Doors, we offer a wide range of casement windows and hardware finishes so you can match your décor perfectly.
Contact us today to explore casement window solutions for your next window replacement or installation project.